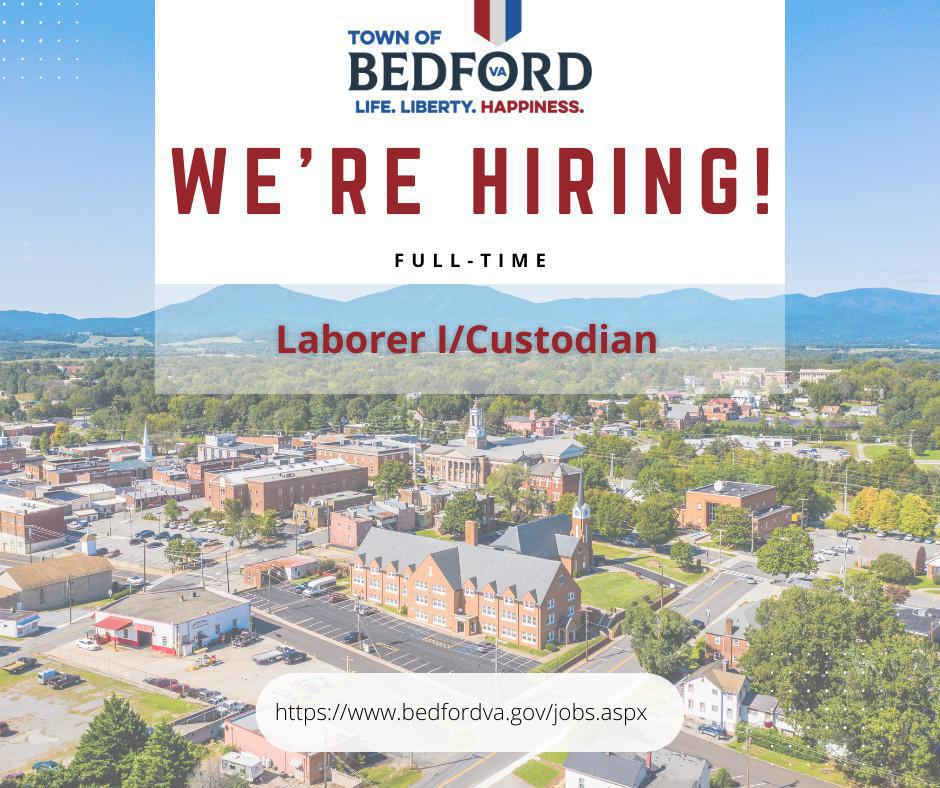 We're on the lookout for a dedicated and reliable individual to join our team as a Laborer I/Custodian! 🧹🔧
Role: Ensure the beauty and safety of Bedford's municipal properties including buildings, parks, public works facilities, and more!
Qualifications:
📚 High school diploma or equivalent.
🚗 Valid Virginia driver's license.
Compensation:
💰 Salary: $32,197.00 - $43,560.00 (based on qualifications)
🌟 Excellent benefits & participation in the Virginia Retirement System.
How to Apply:
📝 Pick up an employment application at the Town of Bedford Human Resources Office (215 E. Main Street, Bedford, VA 24523) or download it from our website: www.bedfordva.gov. Note: Resumes alone are not accepted.
🕰 Applications open until the position is filled!
The Town of Bedford celebrates diversity and is proud to be an equal opportunity employer. We encourage all qualified individuals to step forward and apply! 🌍
#BedfordJobs #JoinOurTeam #OpportunityAwaits