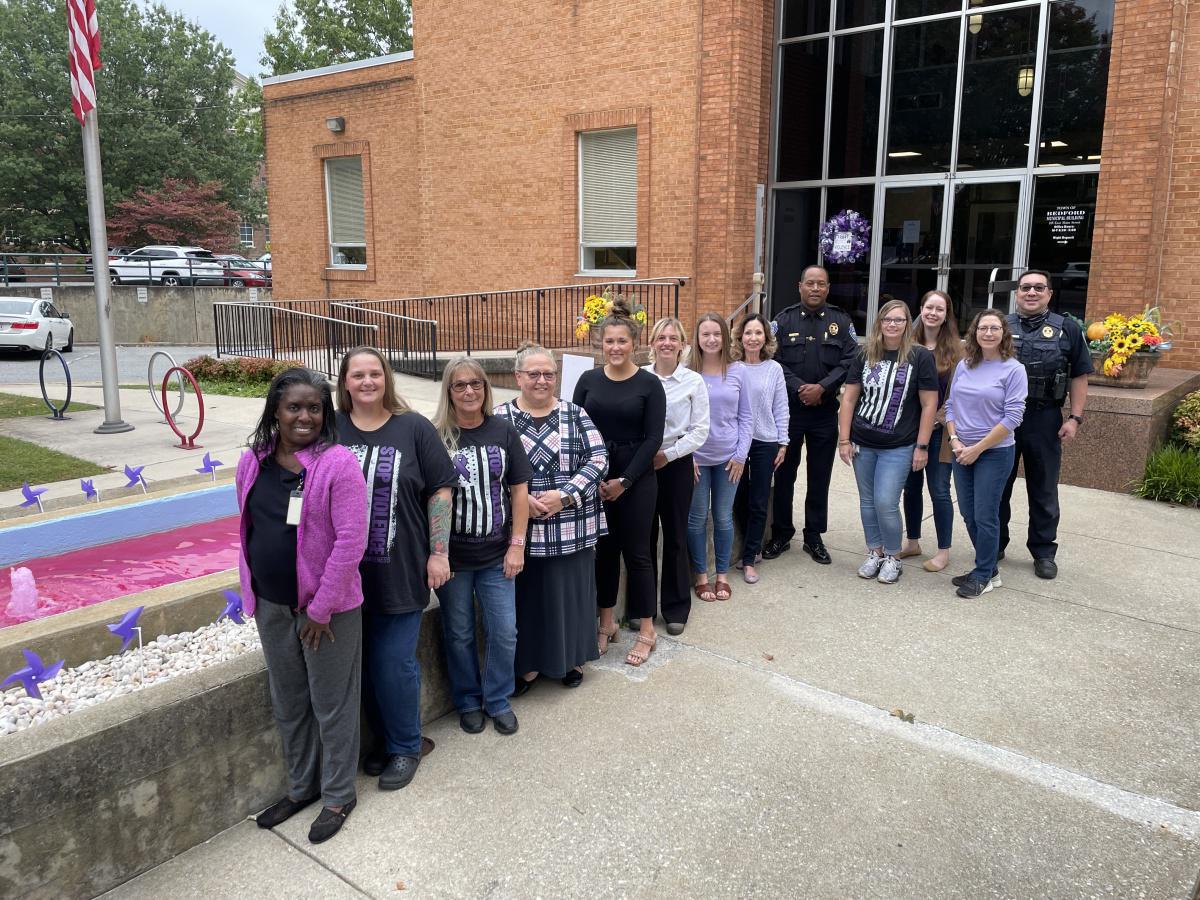 The Town of Bedford is joining hands with communities across the nation to observe Domestic Abuse Awareness Month this October. This is a time for us to come together as neighbors, friends, and allies to shed light on an issue that affects far too many lives in our community and beyond.
🌟 Domestic Abuse Awareness Month:
October serves as a crucial reminder that domestic abuse is a pressing issue that we must address collectively. It's a month dedicated to raising awareness, supporting survivors, and spreading knowledge about domestic violence prevention.
🏡 Building a Safe Haven:
In Bedford, we believe in creating a community where everyone feels safe and supported. Domestic abuse can take many forms and can affect anyone, regardless of age, gender, race, or socioeconomic status. It is our shared responsibility to recognize the signs of domestic abuse and offer help and resources to those in need.
🤝 How You Can Help:
Educate Yourself: Take the time to learn about the signs of domestic abuse and the resources available to survivors. Knowledge is the first step in creating a safer community.
Support Survivors: If you know someone who may be experiencing domestic abuse, offer your support without judgment. Let them know that you are there for them and that help is available.
Spread Awareness: Share information about Domestic Abuse Awareness Month on your social media platforms and within your social circles. The more we talk about it, the more we can reduce the stigma and encourage open conversations.
Community Resources: Bedford offers resources and organizations dedicated to helping survivors of domestic abuse. These organizations provide support, counseling, and safe spaces for those in need.
Attend Local Events: Keep an eye out for local events and initiatives throughout the month that aim to raise awareness and funds for domestic abuse prevention and support organizations.
🧡 Together We Can Make a Difference:
The Town of Bedford is committed to fostering an environment of safety, support, and awareness. We believe that together, we can make a significant impact in reducing domestic abuse and providing a lifeline to those who need it most.
Let's stand together this October and beyond, supporting survivors, educating ourselves, and working toward a safer, more compassionate community. Together, we can create a world where everyone feels safe and free from the pain of domestic abuse.
#BedfordStrong #DomesticAbuseAwarenessMonth #CommunitySupport #SafetyFirst #TogetherWeCanMakeADifference