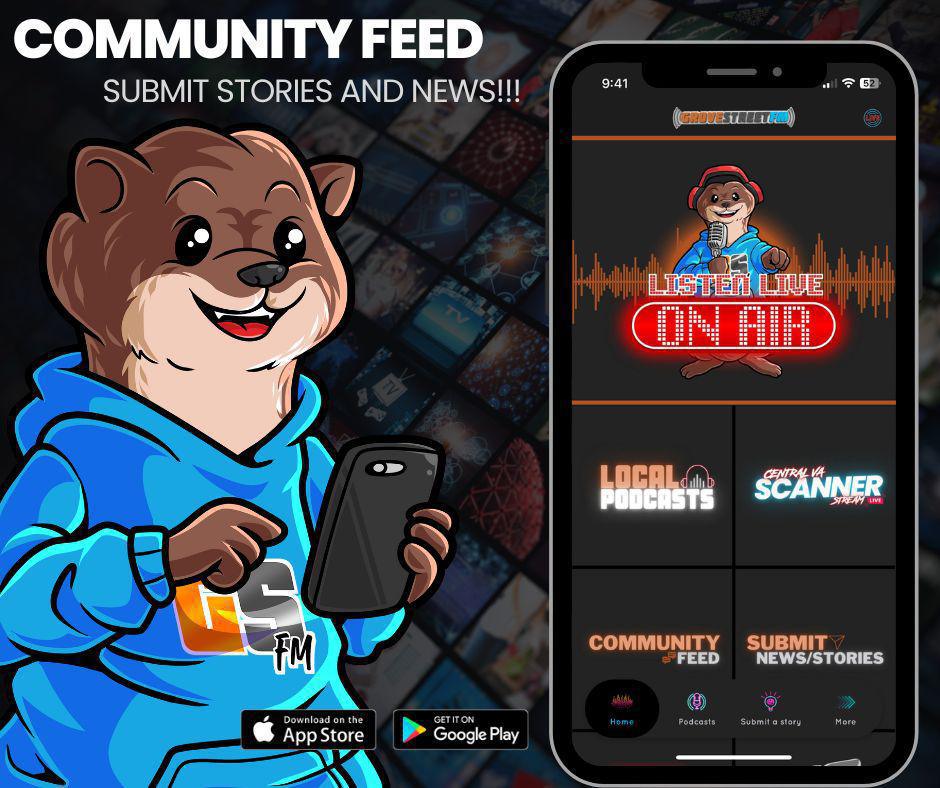 Hey there, otterly awesome friends! It's Grover the Otter from Grove Street FM!
I've got some splash-tastic news for y'all! The Grove Street FM app just got even cooler with the addition of the COMMUNITY FEED section. Dive in and share your incredible stories, snappy photos, and vibrant videos with our community. All you have to do is tap "SUBMIT" and follow the prompts! once your submission is approved it will be in the app for our thousands of users!!!
Let's make waves together and keep our otter community lively and connected! Can't wait to see what you all share! 🐾
Download/Update:
www.grovestreetfmapp.com
*make sure you have the LATEST version of the app on your device.
#OtterlyExcitingUpdates #GroveStreetFMCommunityFeed #ShareYourSplash