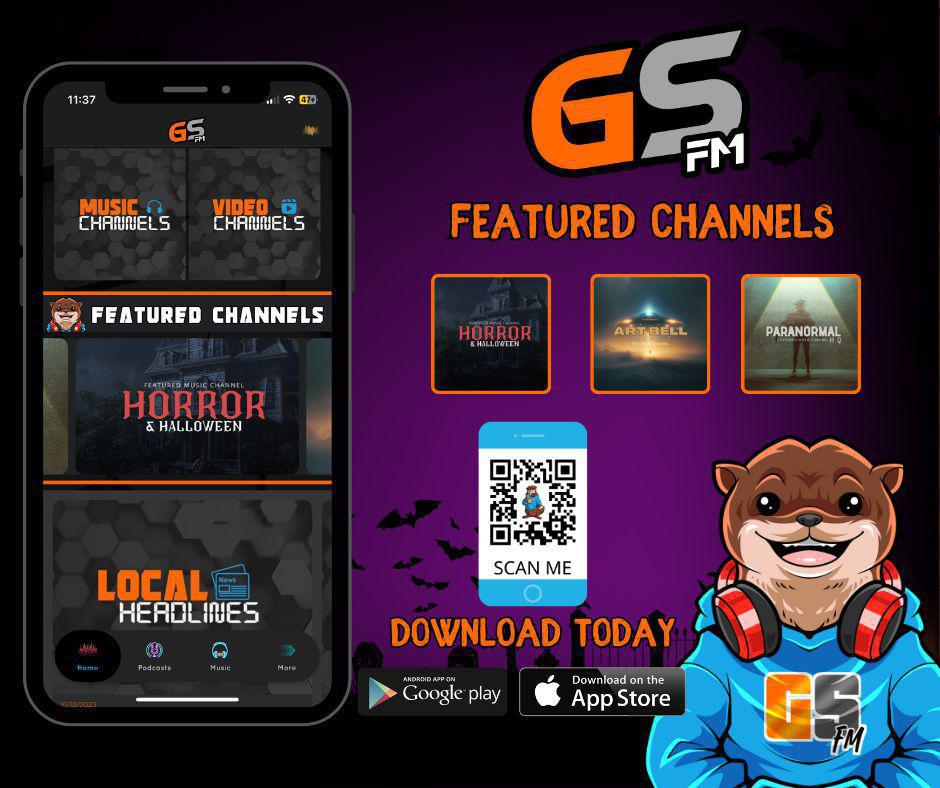 🎃👻 Spooky Season Special on Grove Street FM! 👻🎃

Gather 'round, ghouls and goblins! Dive deep into the chilling vibes of Halloween with our FEATURED CHANNELS:
🎧 The HORROR AND HALLOWEEN music channel – where every tune will send shivers down your spine.
📻 Relive the eerie nights with the ART BELL ARCHIVES.
🎥 And for the thrill-seekers, don't miss out on our PARANORMAL HQ video channel – it's sure to keep you at the edge of your seat!
Get all these and more only in the Grove Street FM app! Don't just hear the horror; feel it.
Download today and get ready to be spooked! 👉 www.grovestreetfmapp.com
(Ensure you're using the latest version 3.1 of our app. If you've updated, remember to close and reopen the app for optimal performance.)